3 Powerful Components to Your Project Definition Kit
Component 1:
12-part Email sequence guides you through the process
At the heart of your Project Definition Kit is a 12-part email series Each email guides you through your learning, about one part of your project definition.
But more than that, it sets you your tasks to use what you've learned, to build your own project definition kit.
And, in your first email, you can choose whether to take it steadily and get one email a week, or move to fast track and receive a new email each day.

Component 2:
Video Training modules conveys the knowledge you need
Your learning is centred around more than 30 high-quality training videos. Together, you'll get over 220 minutes (3 hours+) of video content. Plus, there are also numerous articles for you to dive into the topics in depth.
Each email will guide you to the right videos as you move, step by step, through your Project Definition Process.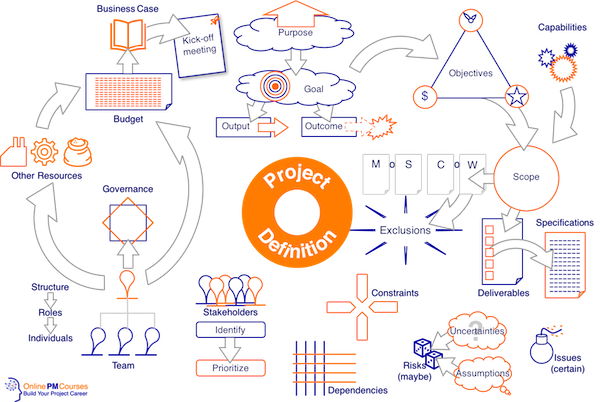 Component 3:
Supporting materials make it easy to build your definition
Alongside your video and text content, you'll get checklists, and templates. These make you Project Definition Kit immensely practical. You can use them and adapt them to your circumstances. They will speed you along, while ensuring you don't miss anything out.